Things are coming along with the interior at Avon Marketplace, as we get closer to turning the spaces over to tenants. The exterior will undergo a face lift as spring approaches and landscaping can be installed with a final top coat of asphalt to cap it off.
We're providing construction, development, property management, and brokerage services for Avon Marketplace, which will feature a fiber cement rainscreen facade. The materials used in the building's construction allow for efficient sequencing of the project, which has been designed to accommodate future expansion to the south.
Contact Jimmy Clark, MBA to learn more about possible leasing opportunities.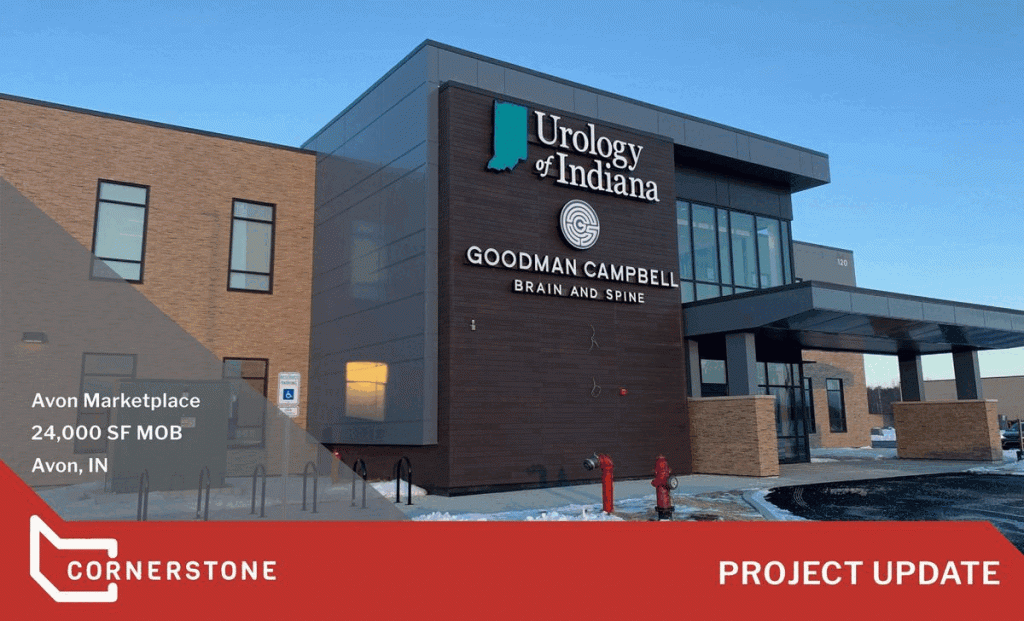 About Cornerstone Companies, Inc.
Cornerstone Companies, Inc. is a leading healthcare real estate firm, drawing on more than 35 years of experience. With an exclusive focus on the healthcare real estate industry, Cornerstone helps physicians, hospitals, and third-party owners across the nation develop, build, lease, manage and optimize their healthcare real estate while enhancing the patient and provider experience. To date, Cornerstone has successfully completed more than $1 billion of medical office developments and currently manages more than 200 medical facilities encompassing 8.1M SF.
Stop struggling to make the right real estate decision.
Choose a partner who can solve your Healthcare real estate needs and improve your patient care.