After completing a 17,250 SF in-patient unit expansion at OrthoIndy South we submitted the project for consideration for the HREI Insights Awards. We were thrilled to find out the project won its category – Best Renovated Healthcare Facility! The HREI Insights Awards are the first and only national awards dedicated to recognizing excellence in the areas of healthcare real estate development and executive leadership.
The Sterile Processing Department (SPD) needed to be expanded as part of the addition, and stay operational to serve the existing facility during the entire construction period. The SPD is the life blood of the facility. If the SPD is shutdown, the facility is not able to function and take care of patients. Our team formulated a plan to isolate the existing SPD such that the expansion could be built beside it. Significant planning included modeling overhead equipment, ductwork, and piping so that it could be installed with the expansion so that disruption of the existing area was nearly eliminated. Once completed, the staff was able to use the expanded space while the existing SPD area was then separated and renovated. Finally the two areas were combined over a weekend to give full access to staff at completion. Our team is proud to have delivered this building, while working through special circumstances, to be put into all the while keeping it in service throughout construction.

Congratulations OrthoIndy and thank you for your continued partnership. It has been an honor to work with your team to complete the expansion of OrthoIndy South. Also, thank you to all of our project partners – Hammes Partners, BSA LifeStructures, JPS Consulting Engineers – for helping us ensure the success of this project.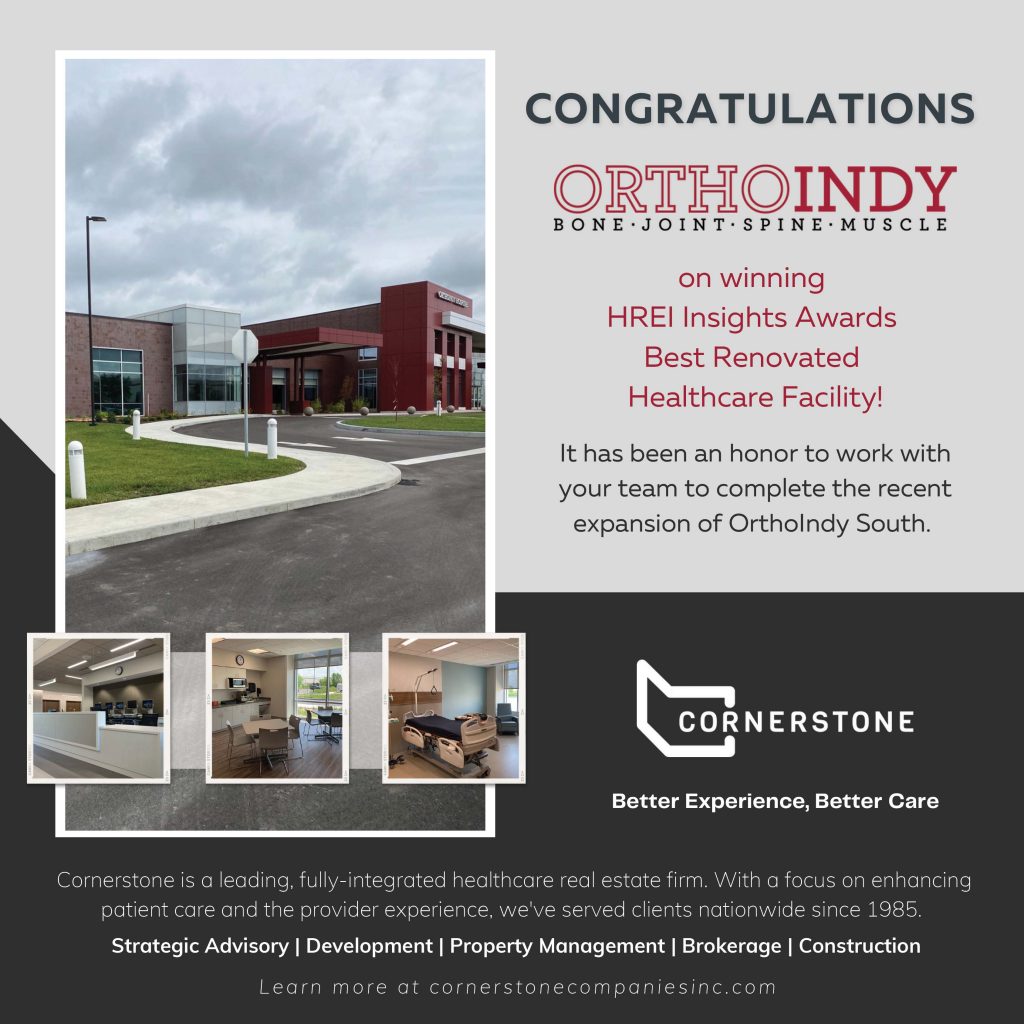 Stop struggling to make the right real estate decision.
Choose a partner who can solve your Healthcare real estate needs and improve your patient care.