« Back to News
Midwest Real Estate News Recognizes Cornerstone as one of Region's Top Property Management Firms
We are pleased to share that our Property and Facility Management team has again been named one of the Top Property Management firms in the Region by Midwest Real Estate News!
Each year Midwest Real Estate News releases it's Best of the Best list which honors top firms throughout the Midwest. Our management team, which manages more than 200 medical facilities and 8.5 million square feet nationwide, has continued to grow its management portfolio this year despite the unprecedented challenges created by the COVID-19 pandemic. This growth is a true testament to the remarkable team of experts at Cornerstone as well as the strong relationships we have built over the years with healthcare clients.
"The key to our property management team's continued success is absolutely the people," said Gretchen Mensch Cornerstone's COO and EVP, Property Management. "We have the best property managers, facility supervisors, facility technicians and support team in the country."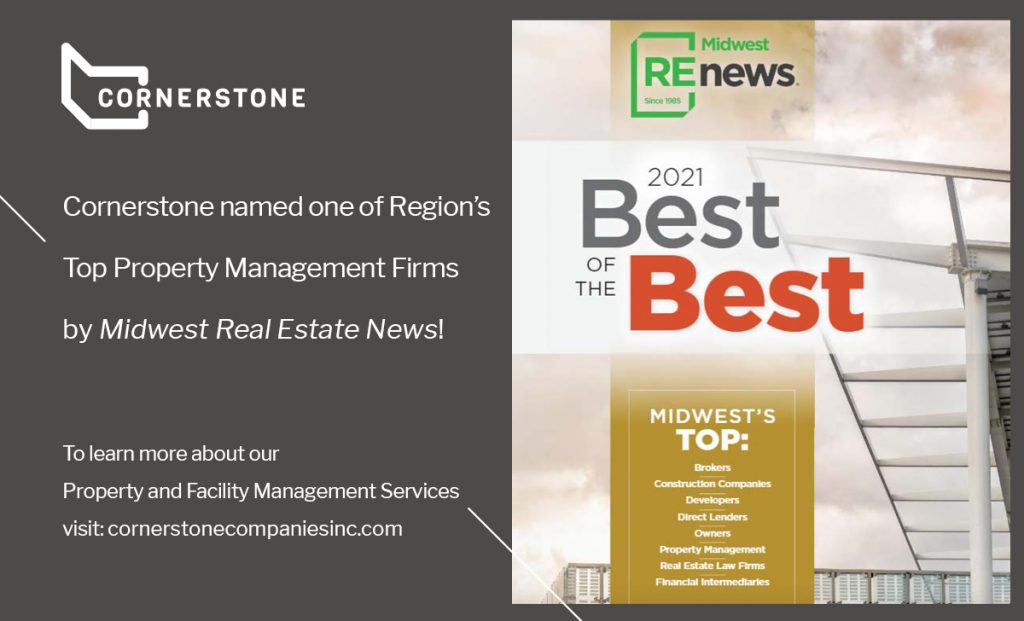 Stop struggling to make the right real estate decision.
Choose a partner who can solve your Healthcare real estate needs and improve your patient care.