« Back to News
Serving Alongside Dental and Physician Groups Nationwide
Over the past 35+ years, Cornerstone has provided strategic advisory services to some of the Nation's leading, independent dental and physician groups. As a long-term strategic partner, Cornerstone uses our proprietary analysis software to deliver ongoing, data-driven input to help our clients make future-focused decisions. Click here to learn more.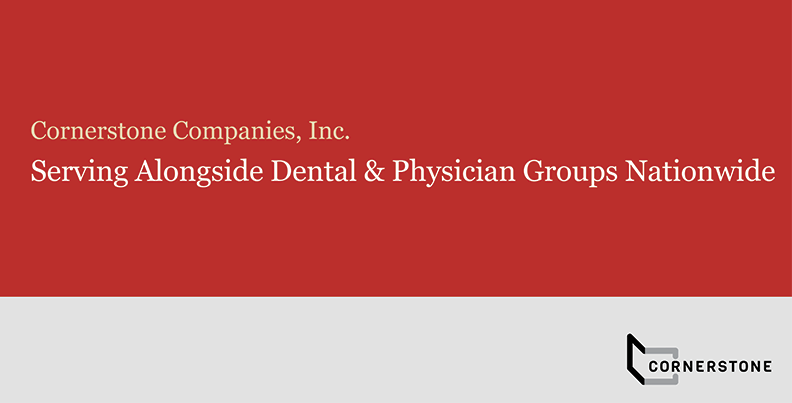 For additional information, contact: 
Jimmy Clark, MBA
Vice President
317-508-4719
About Cornerstone Companies, Inc.
Cornerstone is a leading healthcare real estate firm, drawing on more than 35 years of experience. With an exclusive focus on the healthcare real estate industry, Cornerstone helps physicians, hospitals, and third-party owners across the nation develop, build, lease, manage and optimize their healthcare real estate while enhancing the patient and provider experience. To date, Cornerstone has successfully completed more than $1 billion of medical office developments and currently manages more than 200 medical facilities encompassing 8.9M SF.
Stop struggling to make the right real estate decision.
Choose a partner who can solve your Healthcare real estate needs and improve your patient care.