« Back to News
Cornerstone's Ted Baker Selected as one of Indy's Most Pivotal Leaders!
Please join us in congratulating our very own Ted Baker on being named one of Indy's Most Pivotal Leaders for 2021! Ted is a very valued leader at Cornerstone and truly embodies our Core Values – Caring, Creative, Character. He is passionate about helping clients identify and implement strategic solutions to maximize use of capital while navigating real estate transactions in a complex environment. Ted is extremely hardworking, a team player, and carries himself with integrity.
Indy's Most Pivotal Leaders is an exclusive program, developed by Open Pivot, that inspires, connects and refuels emerging and established leaders across our community.
Thank you Ted for being a phenomenal leader at Cornerstone, to our clients, and in our community!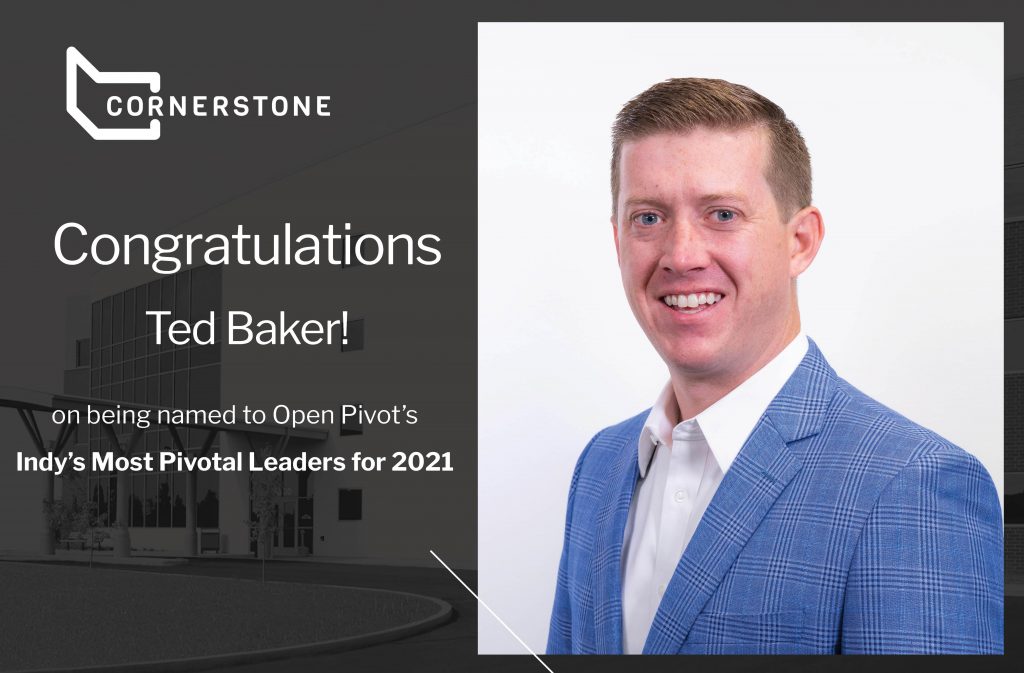 About Cornerstone Companies, Inc.
Cornerstone is a leading healthcare real estate firm, drawing on more than 35 years of experience. With an exclusive focus on the healthcare real estate industry, Cornerstone helps physicians, hospitals, and third-party owners across the nation develop, build, lease, manage and optimize their healthcare real estate while enhancing the patient and provider experience. To date, Cornerstone has successfully completed more than $1 billion of medical office developments and currently manages more than 100 medical facilities encompassing 6.7M SF.
Stop struggling to make the right real estate decision.
Choose a partner who can solve your Healthcare real estate needs and improve your patient care.