« Back to News
Cornerstone named to IBJ's Book of Lists for Brokerage and Property Management
We are excited to share that Cornerstone has again been named to the Indianapolis Business Journal's list of Largest Indianapolis-Area Commercial Real Estate Brokerages and Commercial Property Management Firms. Cornerstone has been featured on these prestigious lists for more than five consecutive years.
Contact Gretchen Mensch and Ross Goyer to learn more about our Property Management and Brokerage services.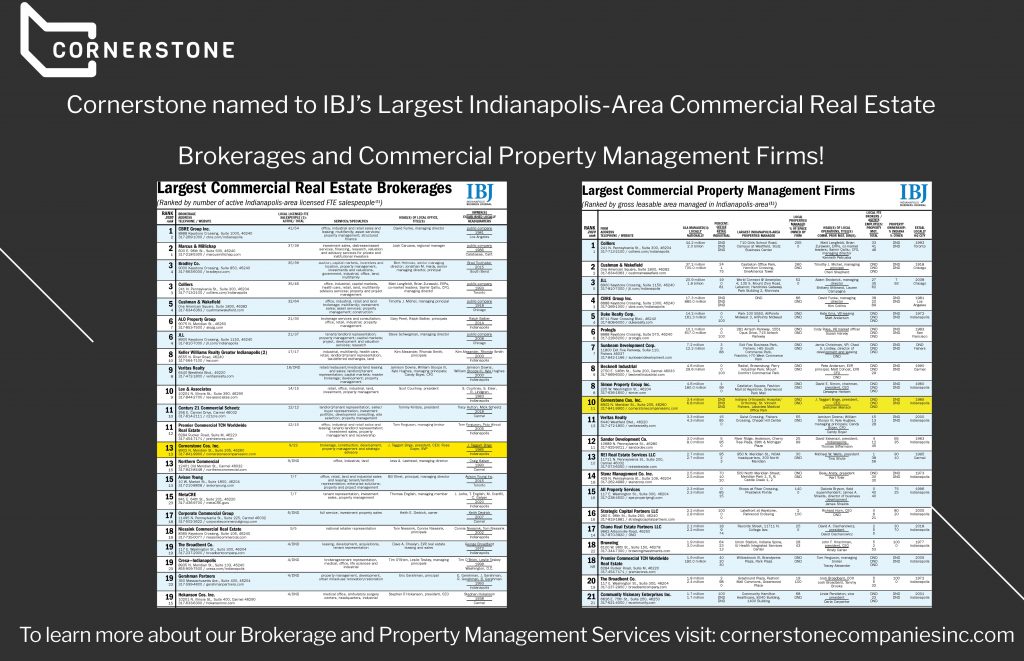 Stop struggling to make the right real estate decision.
Choose a partner who can solve your Healthcare real estate needs and improve your patient care.