Cornerstone Companies, Inc. (Cornerstone) is pleased to announce that Mark Wright has joined the Indianapolis-based healthcare real estate firm as a Director.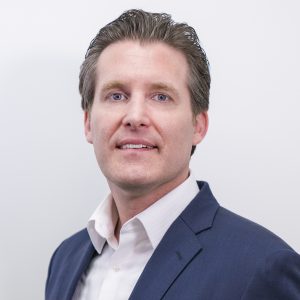 In this new role, Wright, who is based in Nashville, Tennessee, will focus on expanding Cornerstone's presence in TN and the surrounding markets. Wright has more than 20 years of experience in commercial and healthcare real estate, encompassing acquisitions, dispositions, capital raising, valuation, asset management and strategic planning. He also has a valuable background in brokerage and valuation-consulting.
"We are enthusiastic about Mark joining the team as we continue to broaden our geographic reach," said Cornerstone President and CEO Tag Birge. "Mark's background will be invaluable in serving Tennessee and the encompassing area with our fully-integrated, healthcare real estate system."
Prior to joining Cornerstone, Wright  was the VP of Acquisitions at MedEquities Realty Trust, a healthcare focused REIT based in Nashville and traded on the NYSE. He has also worked with some of the largest commercial real estate firms in the world, including CBRE, Cushman & Wakefield, and HFF. Wright is also currently an MAI-designated member of the Appraisal Institute. Wright received a bachelor's degree in Finance from Michigan State University, and an MBA from Duke University with a concentration in Health Sector Management.
Cornerstone is a leading healthcare real estate firm, drawing on more than 35 years of experience. With an exclusive focus on the healthcare real estate industry, Cornerstone helps physicians, hospitals, and third-party owners across the nation develop, build, lease, manage and optimize their healthcare real estate while enhancing the patient and provider experience. To date, Cornerstone has successfully completed more than $1 billion of medical office developments and currently manages more than 100 medical facilities encompassing 6.7M SF.
Stop struggling to make the right real estate decision.
Choose a partner who can solve your Healthcare real estate needs and improve your patient care.