« Back to News
Cornerstone Donation Funds Garden at IU Health's Joe & Shelly Schwarz Cancer Center
At Cornerstone, our Core Values – Caring, Creative and Character – guide and shape our interaction with our clients, as well as our community. These values are alive across our entire organization and embody our culture.
We are pleased to share that we recently had the opportunity to enrich the lives of those who walk the halls at IU Health's Joe & Shelly Schwarz Cancer Center at IU Health North Hospital. We recently made a donation to the Center which will be used to create the "Cornerstone Garden". The Garden is designed to offer patients and their caregivers a place for respite and relaxation. The 6,000 SF outdoor garden will be appointed with plantings, seating areas and a Seward Johnson Atelier statue made in Joe Schwarz's likeness.
IU Health's Joe & Shelly Schwarz Cancer Center opened its doors to patients in January, 2020. The state-of-the-art facility will offer advanced therapies such as radiation oncology, medical oncology with infusion services, surgical oncology, patient navigation, genetic counseling and additional support services.
Following the opening of the Joe & Shelly Schwarz Cancer Center, Tag Birge, President of Cornerstone stated:
"This week marked a momentous event for my family, IU Health and Central Indiana with the opening of IU Health's Joe & Shelly Schwarz Cancer Center. My wife's uncle Joe Schwarz, a local hotel and apartment developer, unfortunately lost his battle with cancer in March of 2018. To honor the care he received as an IU Health cancer patient, Joe and Shelly Schwarz gifted $10 million to help develop IU Health's new state of the art two-story, 88,000 SF cancer center  at 116th and Meridian Street in Carmel, Indiana. My team at Cornerstone was so touched by the news of the gift that we decided to make an additional donation and we are excited to see the "Cornerstone Garden" come to life this spring. I was honored to participate in the grand-opening and am proud that my family had a chance to honor the legacy and hard work of IU Health and Joe Schwarz."
Serving patients, providers and our community has always been our driving force at Cornerstone. We are choosing to measure our success not necessarily by profit, or square feet managed, but by our impact.
Below are a few photos from an opening event. To learn more about the Joe & Shelly Schwarz Cancer Center, click here.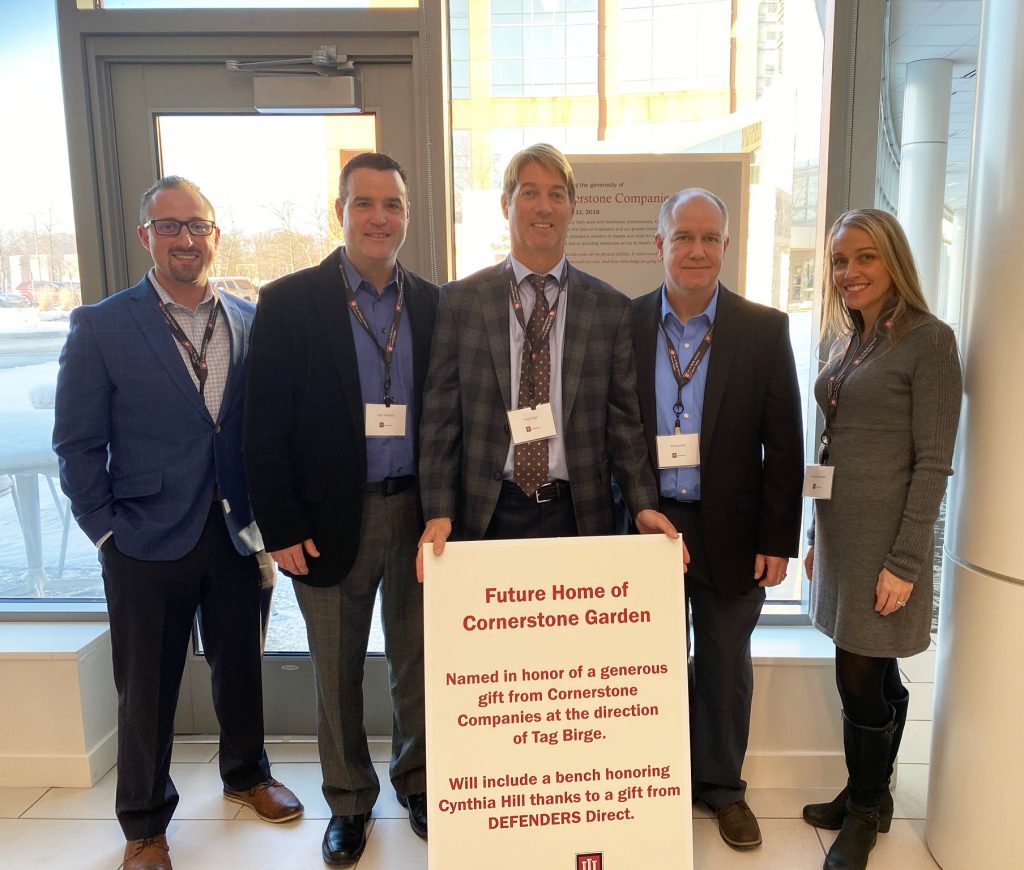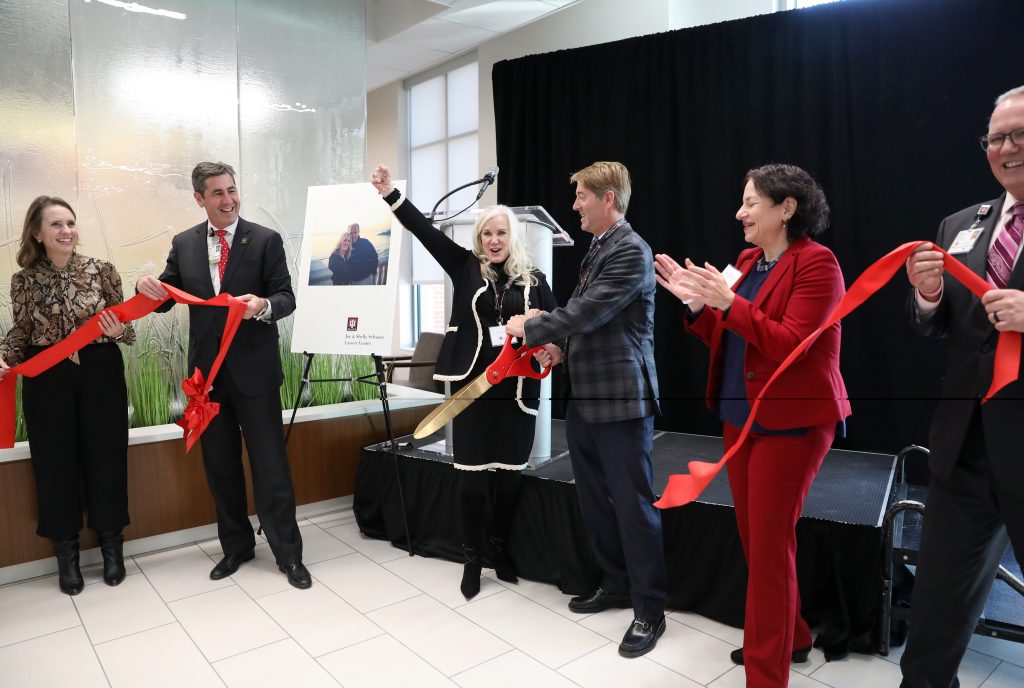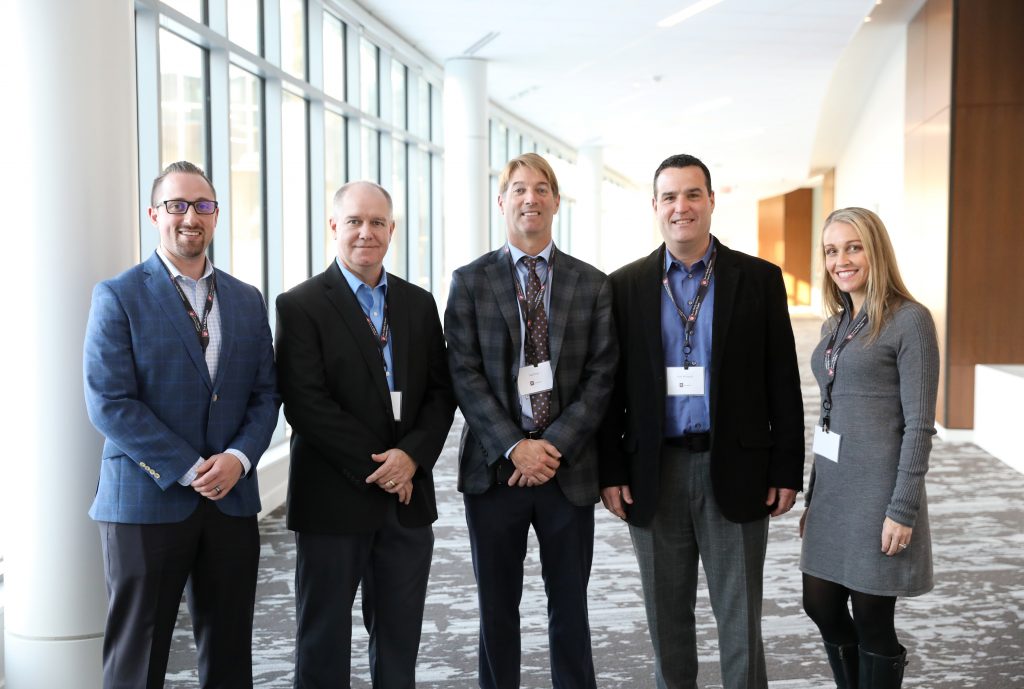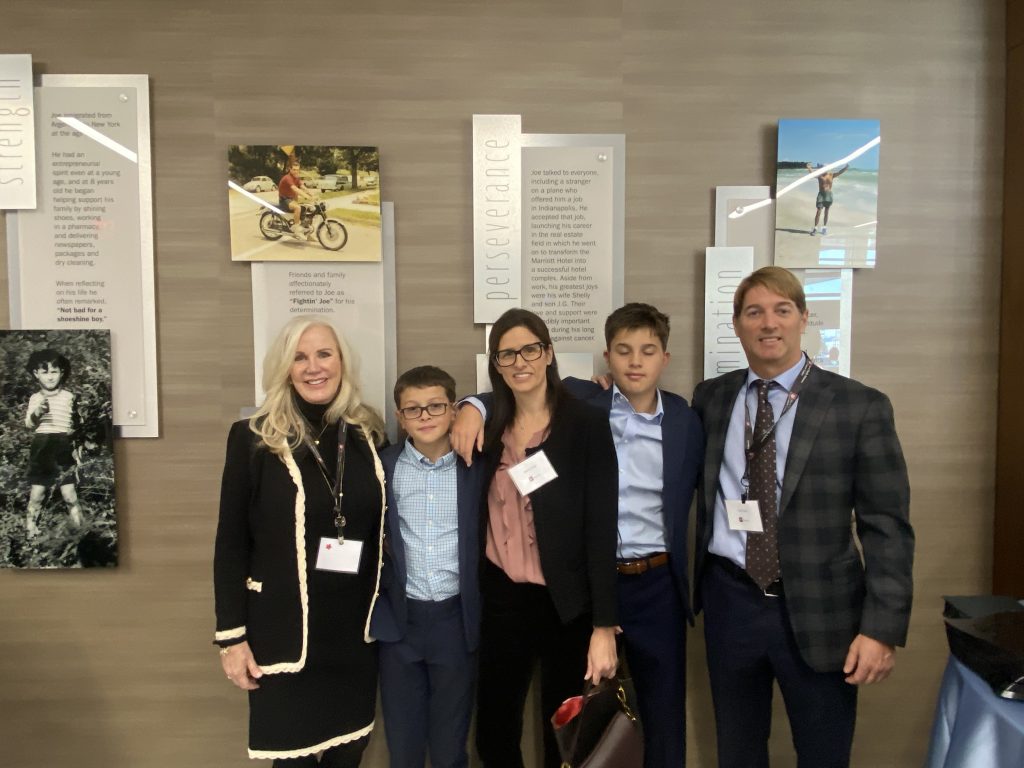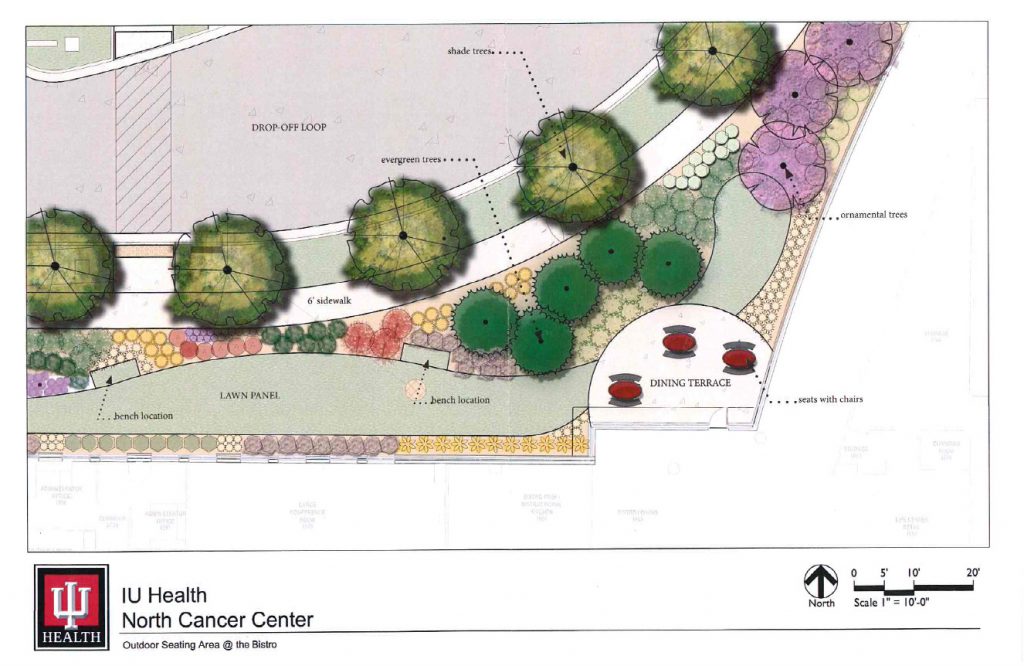 Rendering of Cornerstone Garden
About Cornerstone Companies, Inc.
Cornerstone Companies, Inc. is a leading, fully-integrated healthcare real estate firm. With an exclusive focus on the healthcare real estate industry, Cornerstone helps physicians, hospitals and third-party owners develop, build, lease, manage and optimize their healthcare real estate while enhancing the patient and provider experience. To date, Cornerstone has successfully completed more than $1 billion of medical office developments and currently manages more than 100 medical facilities encompassing more than 5 million square feet.
Stop struggling to make the right real estate decision.
Choose a partner who can solve your Healthcare real estate needs and improve your patient care.