« Back to News
Cornerstone Develops New, State-of-the-Art Facility for Goodman Campbell Brain and Spine
A brand-new, Goodman Campbell Brain & Spine facility is now open to patients at Main St and N Illinois St in Carmel, IN.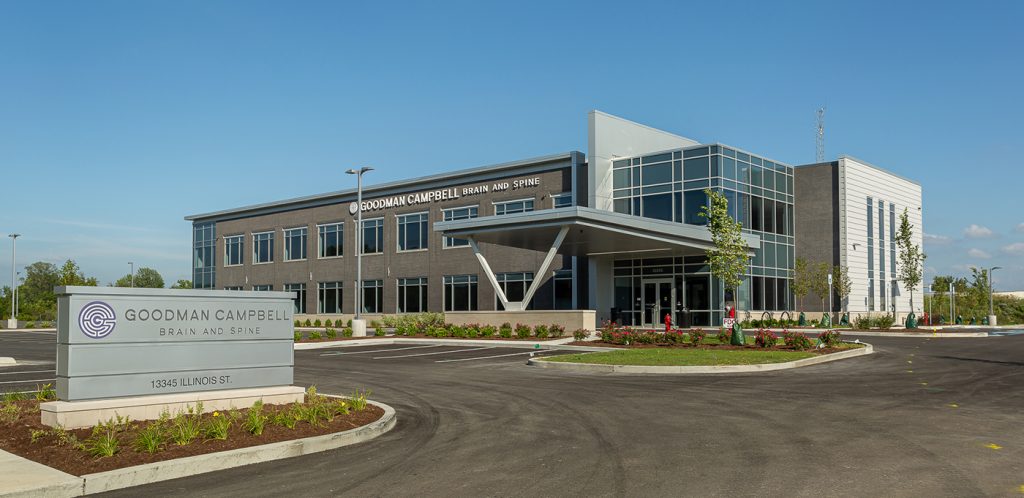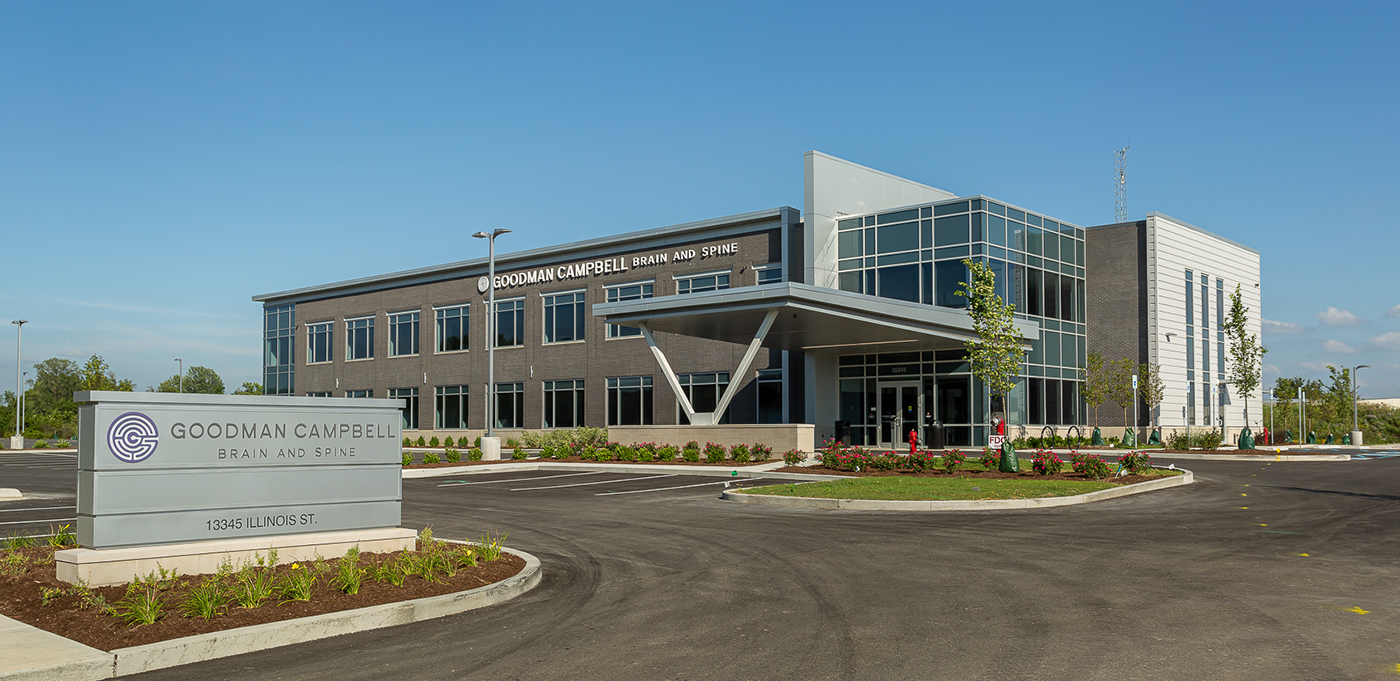 Cornerstone Companies, Inc. (Cornerstone) recently completed the development and construction of a 38,537 SF, cutting edge medical office building for Goodman Campbell Brain and Spine. Sitting on a prime location along US-31 in the Meridian Corridor, the space is a combination of medical office, treatment and administrative services. Unique features of the building include a two-story walnut paneled wall in the lobby featuring the firm's logo, custom decorative light fixtures, custom wall graphics and covered physician parking.
Goodman Campbell Brain & Spine is one of the most respected names in neurosurgery in the nation. Patients benefit from an environment in which world-class experts from medicine and academic research have come together to pursue a unique, patient-first approach to brain, spine and nerve care. Creating a new facility which promotes physician collaboration and an efficient patient flow was essential.
"It's rare to find such an excellent, mutually beneficial partnership as the one we've created with Cornerstone," said John Moeller, Executive Director of Operations for Goodman Campbell. "They knew just how to foster excellent communication every step of the way. They helped us predict our needs and brought our vision to life. We are thrilled with our new space and grateful for the smooth development and construction process. Cornerstone's experts made this transition a very positive experience."
A leading, fully-integrated real estate firm, Cornerstone has developed more than 90 medical facilities encompassing more than 4 million square feet across the nation.
"We believe this world-class facility lives up to the reputation of the excellent organization occupying it," said Tag Birge, President of Cornerstone. "We value the partnership we have fostered with Goodman Campbell over the years and are honored to facilitate their renowned patient care experience in the new facility."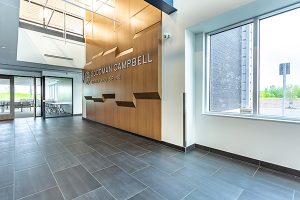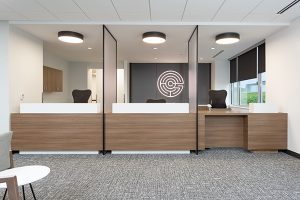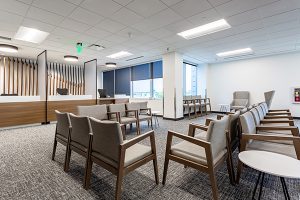 About Cornerstone Companies, Inc.
Cornerstone Companies, Inc. is a leading, fully-integrated healthcare real estate firm. Cornerstone helps physicians, hospitals and third-party owners develop, build, lease, manage and optimize their healthcare real estate while enhancing the patient and provider experience. For more than 30 years, Cornerstone has worked exclusively in healthcare real estate, developing more than 90 medical facilities of all types and currently managing 5 million square feet of medical office space.
Stop struggling to make the right real estate decision.
Choose a partner who can solve your Healthcare real estate needs and improve your patient care.