« Back to News
Cornerstone Companies, Inc. to develop 40,000 SF MOB in Carmel, Indiana
Cornerstone recently closed on a three-acre parcel of land at 12174 North Meridian Street in Carmel, Indiana. Cornerstone plans to develop a three-story, 40,000-square-foot medical office building at the site, which sits along Carmel's bustling medical corridor.
The project, known as Carmel Medical Arts Pavilion, will include four healthcare tenants. The tenants will provide medical services in the areas of orthopedics, rehabilitation, concierge primary care, and pediatric dentistry. The state-of-the-art facility will feature covered physician parking, an outdoor terrace on the third floor and limestone upgrades. Cornerstone will serve as the developer, construction manager and eventual property manager for the project.
In addition to the soon-to-be-developed Carmel Medical Arts Pavilion, Cornerstone has previously developed eight other medical office building projects along the North Meridian/U.S. 31 corridor, encompassing a total of more than 288,719 square feet.
"Cornerstone is excited to add another strong healthcare asset to the Meridian Street corridor," said Tag Birge, President of Cornerstone, which has developed more than $1 billion in healthcare assets nationwide. "We also look forward to bringing additional innovative providers to this prominent area."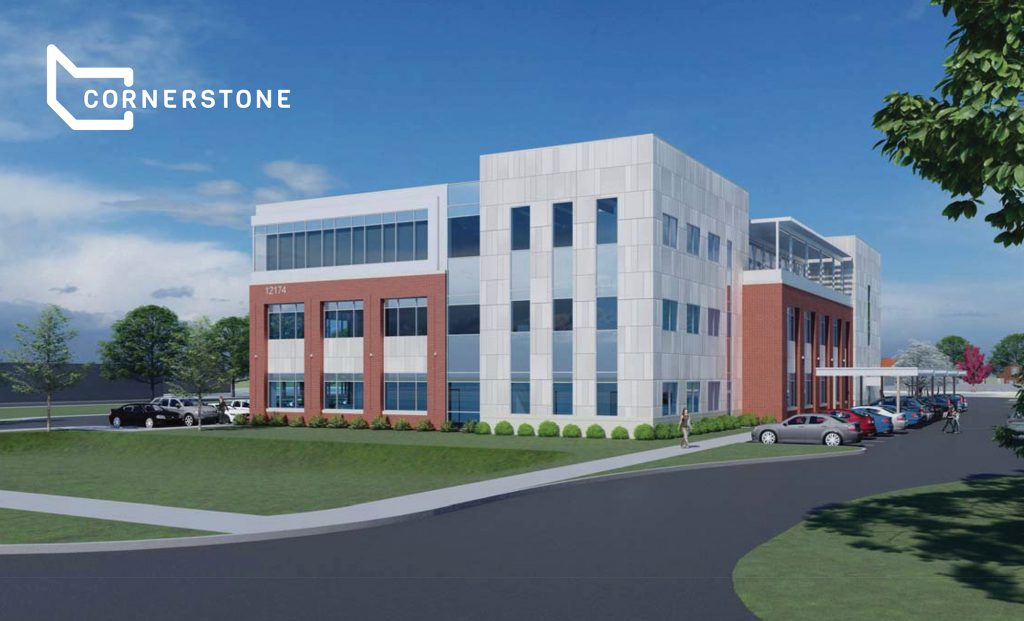 About Cornerstone Companies, Inc.
Cornerstone Companies, Inc. is a leading, fully-integrated healthcare real estate firm. With an exclusive focus on the healthcare real estate industry, Cornerstone helps physicians, hospitals and third-party owners develop, build, lease, manage and optimize their healthcare real estate while enhancing the patient and provider experience. To date, Cornerstone has successfully completed more than $1 billion of medical office developments and currently manages more than 100 medical facilities encompassing more than 5.5 million square feet.
Stop struggling to make the right real estate decision.
Choose a partner who can solve your Healthcare real estate needs and improve your patient care.