Cornerstone Companies, Inc. (Cornerstone) recently announced the purchase of 334,354 square feet of commercial office assets within Shadeland Station Office Park for more than $26 million. The portfolio is located on the Northeast side of Indianapolis. Cornerstone is a leading, fully-integrated healthcare real estate firm with nearly 100 associates. Headquartered in Indianapolis, IN, Cornerstone has developed more than 100 medical facilities of all types, currently manages more than 4.8 MSF of medical office space and has additional offices in Charlotte, NC, Louisville, KY, Troy, MI and Columbus, OH.
Cornerstone acquired the Shadeland Office Park, in addition to the previous main office of American StructurePoint (7260 Shadeland Station), to create a home for Community Health Network's Administrative Headquarters with more than 141,000 square feet housing executive offices, system IT and system HR functions. Community Health entered into a 15 year master lease with Cornerstone for the 141,000 rsf located at 7240, 7330 and 7260 Shadeland Station. Cornerstone plans to provide general updates to 7240 and 7330 Shadeland Station; 7260 Shadeland Station will undergo a total renovation over the next eight months.
Tag Birge, President of Cornerstone stated "Cornerstone is thrilled to help Community Health realize its long term goal of consolidating its administrative service groups into one centrally located site."
Shadeland Business Park is located within one mile from the Community North Medical Campus, the hospital will serve as an ongoing hub for world class healthcare on the Northeast side of Indianapolis.
In addition to Community Health's presence, the Shadeland Business Park houses medical tenants spanning woman and children's services, radiology, neurology, rehab and dialysis. In addition, the park includes tenants providing various professional services. Community's Visionary Enterprises will manage 7240, 7330 and 7260 and Cornerstone will act as both manager and leasing agent for the balance of the park.
Properties acquired, leased and managed by Cornerstone include:
7155 Shadeland Station | 29,626 sf
7321 Shadeland Station | 30,230 sf
7340 Shadeland Station | 33,734 sf
7400 Shadeland Station | 50,334 sf
7420-86 Shadeland Station | 48,600 sf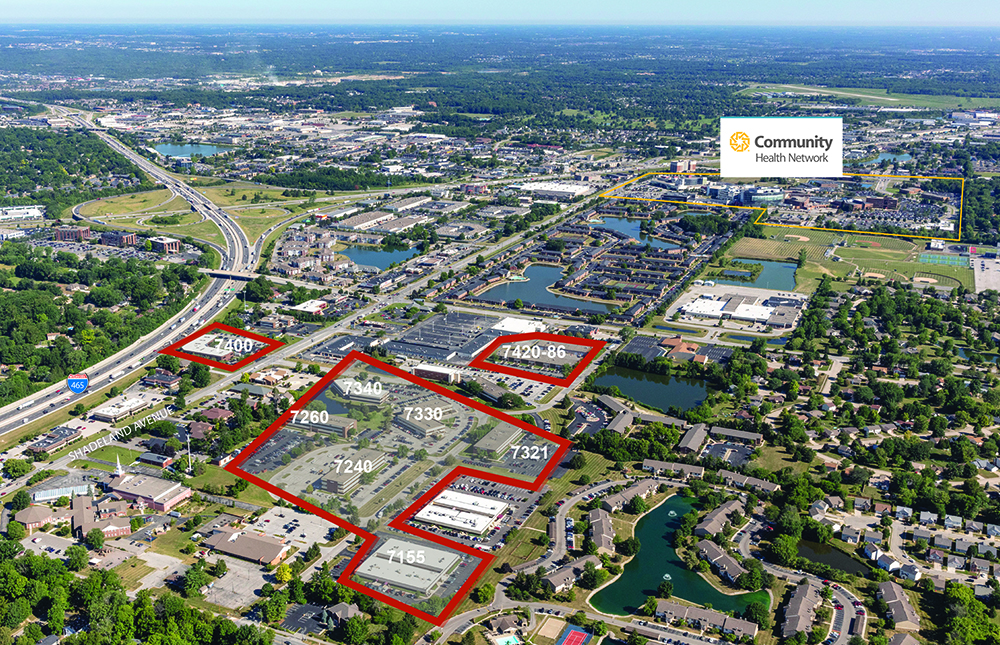 About Cornerstone Companies, Inc.  
Cornerstone Companies, Inc. is a leading, fully-integrated healthcare real estate firm. Cornerstone helps physicians, hospitals and third-party owners develop, build, lease, manage and optimize their healthcare real estate while enhancing the patient and provider experience. For more than 30 years, Cornerstone has worked exclusively in healthcare real estate, developing more than 100 medical facilities of all types and currently managing more than 4.8 million square feet of medical office space.
Stop struggling to make the right real estate decision.
Choose a partner who can solve your Healthcare real estate needs and improve your patient care.