Cornerstone is pleased to announce that Andrew Lawler joined the firm as the newly appointed Southeast Regional Partner. In this new role, Lawler sources strategic healthcare real estate opportunities for Cornerstone's Southeast portfolio. Based in Charlotte, NC, Lawler has more than 25 years of experience in development, investing, consulting, planning and construction of public and private healthcare facilities, valued at more than $700 million. Cornerstone is a leading, fully-integrated healthcare real estate firm with nearly 100 associates. Headquartered in Indianapolis, IN, Cornerstone has developed more than 100 medical facilities of all types, currently manages nearly 5 MSF of medical office space and has additional offices in Louisville, KY, Troy, MI and Columbus, OH.
Prior to joining Cornerstone, Lawler was the Senior Partner for Healthcare Development with The Keith Corporation (TKC) where he started TKC's healthcare development and investment group, developing and acquiring more than 30 medical properties. Previously, Lawler was the Vice President of Healthcare Development for the East Region of Lauth where he developed more than 1 MSF of medical space. His extensive experience also includes working for Hammes Company, one of the Nation's leading healthcare facility developers, as a Senior Development Associate and regional manager, where he was responsible for opening and managing their Atlanta office.
Lawler attended Manhattan College, where he graduated magna cum laude with a degree in Civil Engineering, He also graduated with honors from the University of North Carolina Chapel Hill with a Master's of Science from the Gilling School of Public Health, and a Master of Business Administration with concentrations in real estate & finance, from the Kenan-Flagler Business School.
"We are excited to have Andrew join the team as we continue to expand our geographic footprint," said Tag Birge, President of Cornerstone. "Andrew's experience will be invaluable in delivering our fully-integrated, healthcare real estate platform to clients in the Southeast."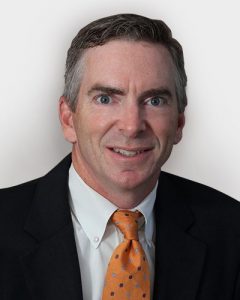 Andrew Lawler
Southeast Regional Partner
About Cornerstone Companies, Inc.
Cornerstone Companies, Inc. is a leading, fully-integrated healthcare real estate firm. Cornerstone helps physicians, hospitals and third-party owners develop, build, lease, manage and optimize their healthcare real estate while enhancing the patient and provider experience. For more than 30 years, Cornerstone has worked exclusively in healthcare real estate, developing more than 90 medical facilities of all types and currently managing 5 million square feet of medical office space.
Stop struggling to make the right real estate decision.
Choose a partner who can solve your Healthcare real estate needs and improve your patient care.