« Back to News
Cornerstone Developing New, State-of-the-Art Facility in Avon, IN
Cornerstone Companies, Inc. (Cornerstone) recently began the development and construction of a 24,000 SF, multi-tenant medical office building in Avon, Indiana. Avon is five miles west of Indianapolis in Hendricks County, one of the fastest growing counties in the state.
Construction began on Cornerstone's newest MOB, at 120 Avon Marketplace, in the fall, with a targeted completion date of October 2021. Grading is complete, concrete slab-on-grade has been placed, and we have begun structural steel erection.
Cornerstone is providing construction, development, property management, and brokerage services for the project, which will feature a fiber cement rainscreen facade. The materials used in the building's construction allow for efficient sequencing of the project, which has been designed to accommodate future expansion to the south.
Cornerstone is a leading, fully-integrated healthcare real estate firm. With an exclusive focus on the healthcare real estate industry, Cornerstone helps physicians, hospitals and third-party owners develop, build, lease, manage and optimize their healthcare real estate while enhancing the patient and provider experience. To date, Cornerstone has successfully completed more than $1 billion of medical office developments and currently manages more than 100 medical facilities encompassing 6.7 million square feet.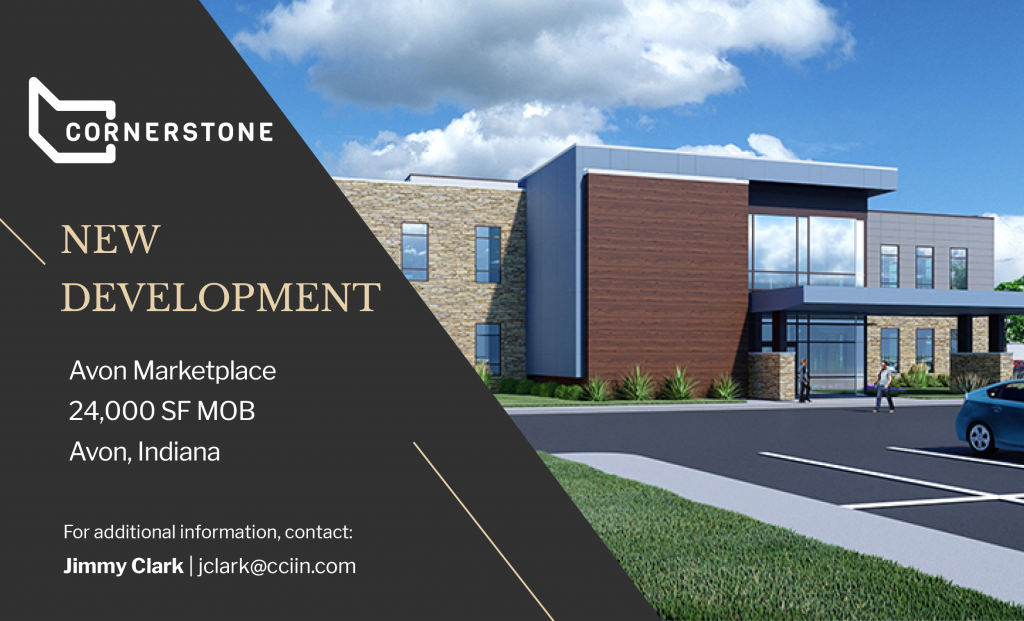 Stop struggling to make the right real estate decision.
Choose a partner who can solve your Healthcare real estate needs and improve your patient care.