« Back to News
Construction Team Implements Senior Living Unit Upgrades Program
Our Construction Team has been busy implementing our Senior Living Unit Upgrades Program for several clients.
The goal of the program is to boost ROI while helping our clients stay competitive in their respective Senior Living Markets. We offer several scope options to meet the unique needs of each client.
Check out some of these before and after photos and contact Blake Anderson to learn more.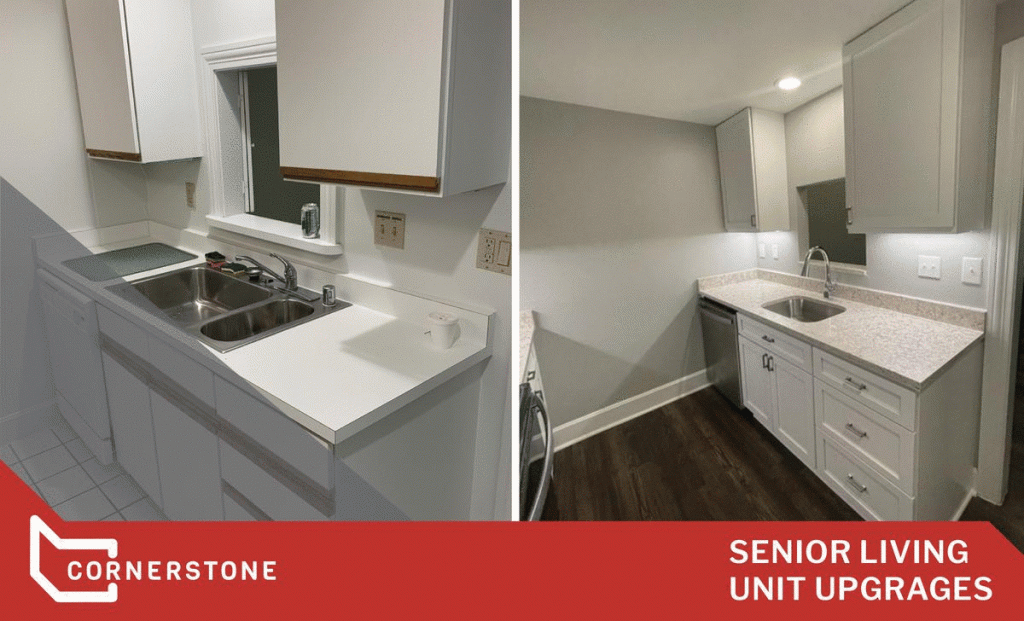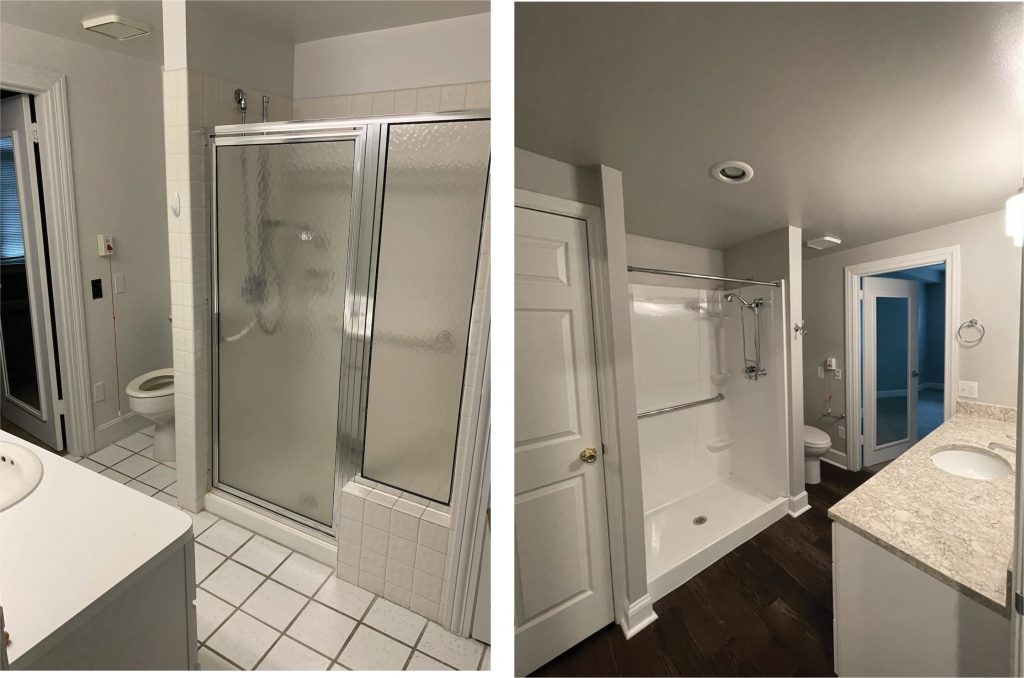 About Cornerstone Companies, Inc.
Cornerstone Companies, Inc. is a leading healthcare real estate firm, drawing on more than 35 years of experience. With an exclusive focus on the healthcare real estate industry, Cornerstone helps physicians, hospitals, and third-party owners across the nation develop, build, lease, manage and optimize their healthcare real estate while enhancing the patient and provider experience. To date, Cornerstone has successfully completed more than $1 billion of medical office developments and currently manages more than 100 medical facilities encompassing 7.7M SF.
Stop struggling to make the right real estate decision.
Choose a partner who can solve your Healthcare real estate needs and improve your patient care.